Luxury transportation from/to Maryland's airports near Gaithersburg Experienced drivers and new vehicles.
We encourage you to call us, depending on your needs and budget, to speak with one of our representatives. They will be happy to discuss the various Gaithersburg limousine fleets and other prices that meet your budget. Our agents can answer your questions and help you choose the right limousine.
We offer top-quality service and transparency and are dedicated to client satisfaction. We provide limo services that are affordable, private, and corporate to meet a variety of budgets and needs.
We offer a variety of vehicles, including limos and party buses in Gaithersburg. We can get you out on the road, ready to party! We can help you get to where you want it. We will most likely be able to accommodate your needs no matter where they are.
Safety and comfort are top priorities. There will be no issues with your AC or guests being left behind by engine problems. All vehicles are subject to regular, thorough inspections and maintenance.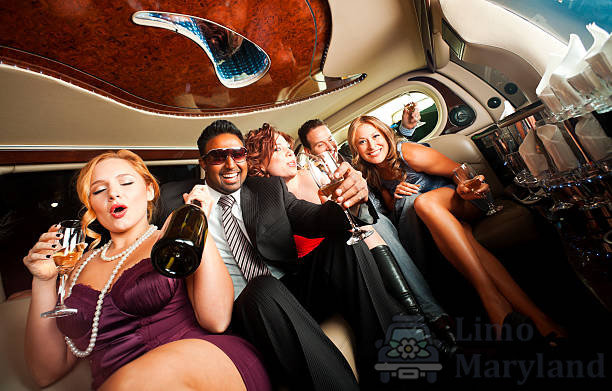 Many Gaithersburg limousines are available, each with its features and styles. There's something for everyone. To learn more about the vehicles we offer, visit our fleet.
We will make your wedding day special with our wedding limo rental. We measure our success by your satisfaction. We strive to make every wedding we have the privilege of serving one of your most memorable moments. Your wedding day is one of the most important days in your life. We have many options for Gaithersburg transportation, including our Luxury Stretch Limousine, SUV Limousines, Escalade Limousines, Party Limo Buses, and Escalade Limousines. The Hummer Limo is the perfect choice for your wedding. We will provide the best limousine service in Gaithersburg. Luxurious and unsurpassed service. Why should you choose us to rent your wedding limousine?
You can call us or fill out our online form to arrange drop-off and pick-up for airport transport or limo rental sporting events. Please submit your online form at least three hours before you plan to use it.
Call us today to learn more about renting a grand party bus for you and your friends in Gaithersburg, Maryland. If you need options for 10, 50, or more people, we can help. We can help you make the most of the night of your dreams by calling you to discuss all details.