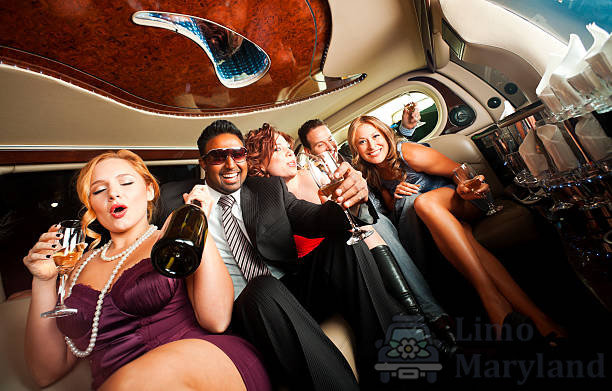 Limousine service in Silver Spring, Maryland, for any occasion. We offer stretch limousines and sedans in new Lincoln models.
We can help you open some doors to your corporate future. Our highly qualified chauffeurs will happily transport your clients to Silver Spring, MD, in one of our Executive Sedans or Corporate SUVs. Our corporate clients receive customized billing and affordable rates.
We ensure that you are fully informed about the costs of a Silver Spring, MD, limo transport package. All our vehicles come equipped with soda, water, and ice to make your ride as pleasant as possible. We love what we do and take our business seriously. For your next event, call us.
We are grateful for your interest in our livery services for your special day. We are happy to help you select the right Silver Spring hourly vehicle, and we are available to answer your questions and help you plan your transportation.
Make it a night to remember! Silver Spring Limos will make your party fashionable, comfortable, and conveniently located.
When transporting your wedding party from the church to the reception, we will ensure you have the best Wedding Limousine service.
We give your driver's contact information so that you can reach them at any time. Silver Spring Limo Driver will contact you the day before to arrange early morning pick-ups and to confirm details about your Silver Spring limo trip.
You can either do it big or go home when you ride. You need a vehicle that can make your outings worthwhile. Rent a party bus from us to help you feel like a VIP. Our party bus will provide the transportation service you need to get the party started on the right track. Our spacious vehicle will allow you to party with your friends. Our professional chauffeur service will take care of all your transportation needs. Our party bus will ensure that you arrive on time at the airport for your corporate event, sporting event, or wedding. You can do so many things with our party buses that they will complete your outings. You can travel with a good plan around the county and surrounding areas. There are many options when planning a tour for family and friends.