Marriage is one of life's most memorable and essential experiences. However, it is also time-consuming and requires a lot of energy and planning.
There is one night in which a bride can let go of all the details, such as dress corrections and schedules. It's the night she can enjoy the moment with her friends in an atmosphere that suits them all. We are referring to the bachelorette party.
The sweetest obligation of her bridesmaids is to treat her to an unforgettable evening that she will never forget. It would be best if you arrived at your destination in style, comfort, and elegance.
These are just a few reasons renting limousines for bachelorette parties became popular. But we will share many more benefits with you in this text.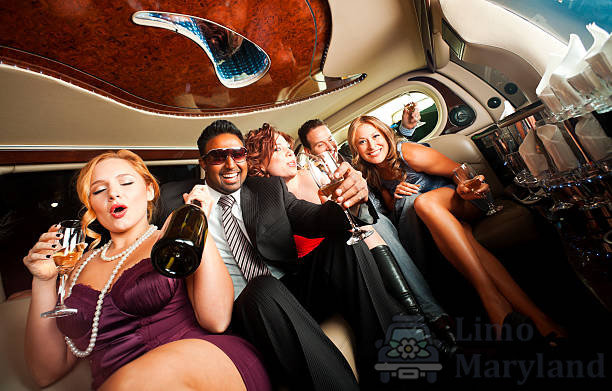 Safety First: Have all the fun you want, and leave the driving to the professionals
So that you and your friends can have fun and relax, bachelorette parties were created. Renting a limousine is a great way to have fun without worrying about transportation.
It is a great convenience to have a private driver available if you need it. As a professional chauffeur, your job is safely transporting you from one place to the next. You can rent a limousine to ensure pickup and drop off, and the same for all your guests.
A stretch limousine is one of the most popular options, and it can accommodate anywhere from 10 to 18 people. Our MD Limo bachelorette packages include top-quality stretch limousines, a well-trained chauffeur, and a custom offer that will fit your needs. We are the trusted luxury transportation provider in New Jersey. Contact us today to learn more.
A Luxurious Ambience where You Can Get That Party Started And Completed!
Stretch limousines are luxurious vehicles with all the amenities you need to party and enjoy Marylandoying immediately. Minibars, leather seating, ample space to dance, and an excellent stereo system that allows you to play your favorite music are just a few features in stretch limos.
You can rent a stretch limousine for transportation or to host your bachelorette party. The limo can be transformed into a nightclub or a vehicle for transporting people around the city. You can also create a cozy atmosphere with catering and enjoy the view from the sunroof.
There are many options, and MD Limo is happy to listen to your ideas and make them a reality. You only need to get in touch today with our team, and we will take care of the rest.
Renting a Stretch Limousine for the Bachelorette Party is More Affordable than You Think
We are not assuming that celebrities or wealthy people can afford stretch limousines.
Splitting the limousine rental cost is possible for groups of up to 10 people. Stretch limos are popular for bachelorette parties because they can hold up to 18 people. This means that each person pays a small amount. It is easy to see why many consider renting a limousine an intelligent investment.
Don't hesitate to contact us today to get all the information you need. We are happy to discuss your needs and create a customized offer that fits everyone's needs. Fill out the form to request a quote or book a ride immediately. We will respond quickly with detailed information.
We have had the pleasure of being a part of many unique occasions. So we can assure you that when you book our bachelorette limousine service, you will receive assistance from an experienced team who knows how to make your night unforgettable.